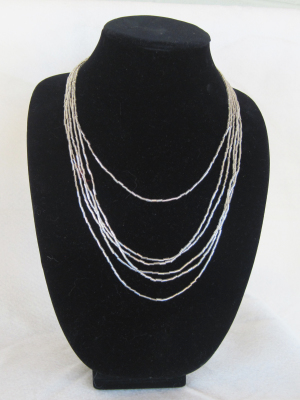 Silver Strands

Silver Strands has six strands of silver colored beads. The smallest strand hits your chest right at the opening of your shirt. The longest strand will drape to the middle of your chest.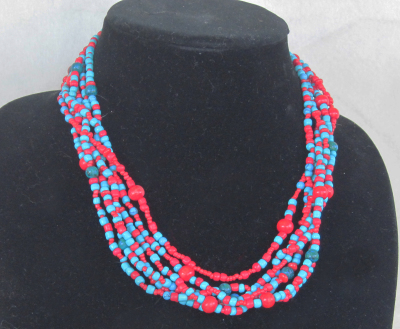 Summer Splash

This is a perfect necklace to wear with a strapeless dress. It will show off your neck and shoulders. The colors are bright and firey.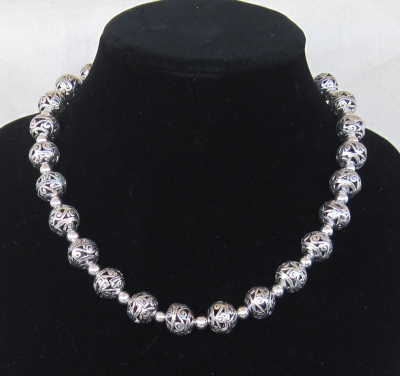 Hills Tribe Silver Beads

This is my favorite necklace. The large beads make this necklace a show off. Wear it when you want someone to look at you.